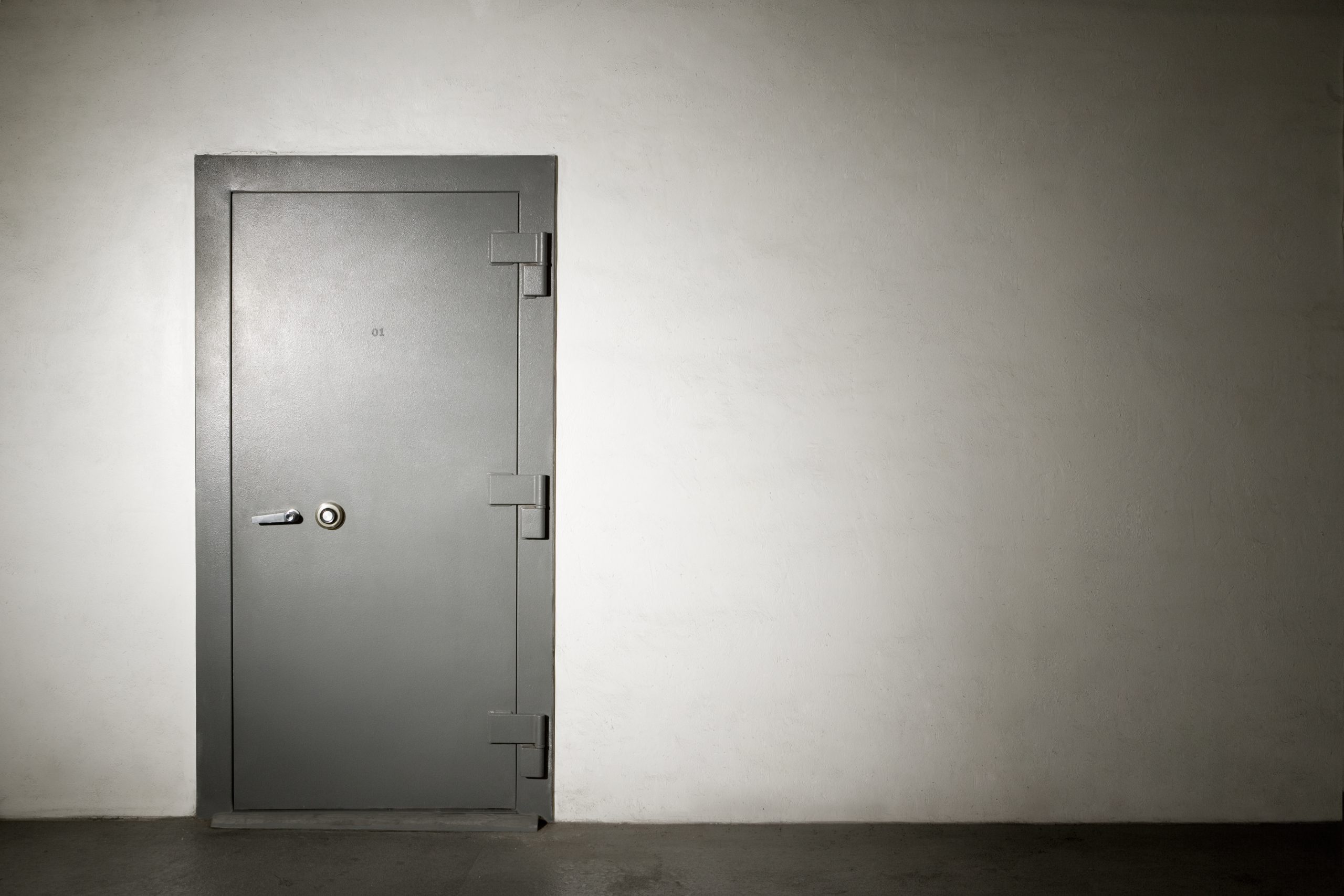 UV&S STORAGE
OFFERINGS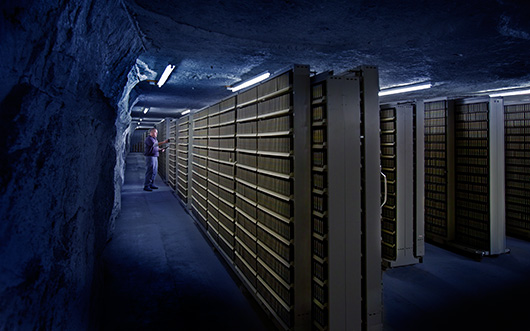 MEDIA VAULTS

The Best Place for Critical Data
Significantly reduce the risk of theft or data loss due to disaster and tape degradation by entrusting your data to UV&S. Our underground and above ground secure media vaults maintain ideal climates for permanent data tape storage and active rotations. Vaults are climate-controlled with walls and doors that are properly fire rated and fire monitoring includes dry fire suppression systems. Temperature and humidity are constantly monitored and alerts are sent if measurements do not meet our standards. The vaults also reside within our already secure facilities so access is very controlled. Since Disaster Recovery plans demand that data tape is protected and accessible use our media vaults and courier service instead of storing at the office or using a safety deposit box.
You can trust our processes because we have been managing data since open reels were industry standard. UV&S continues to secure data from loss, fraud and disaster and as data tape cartridges emerged, evolved, and shrunk, we archived each technology advancement for clients across the globe and in every industry. Cloud storage has become very practical but for business continuity plans, data tape provides enhanced security and protection. Tapes cannot be hacked and storing data offsite facilitates recovery following a disaster or breach.
DATA VAULTS UNLIKE ANY OTHER
Imagine a climate-controlled bank vault, 650 ft below the earth's surface, encased in a 400 ft thick rock member, with only two vertical access points, positioned in rural Kansas. There is not a more secure place for your data than our salt mine facility in Hutchinson. We also offer climate controlled media vaults in our limestone mine facilities in Kansas City and Louisville.
Our natural underground temperature and humidity is ideal for nearly every media – cool, dry and stable. Unlike above ground storage facilities, which must rely on climate control equipment and electricity, our underground atmosphere is not susceptible to brownouts, blackouts, or equipment failure. Regardless of weather or season, underground storage is ideal for most magnetic media.
Interested? Contact us
Fulfills disaster recovery needs
Organized, convenient rotations
Protection from natural and manmade disaster
24/7 day access, emergency access available
Ideal storage environment
Vault within secured facility
Interested?
Let's discuss your storage needs and how we can help
Above ground, underground, temperature and humidity controlled, records and media, rotations, retrieval, disaster recovery plans and more. Let's talk about what you need.