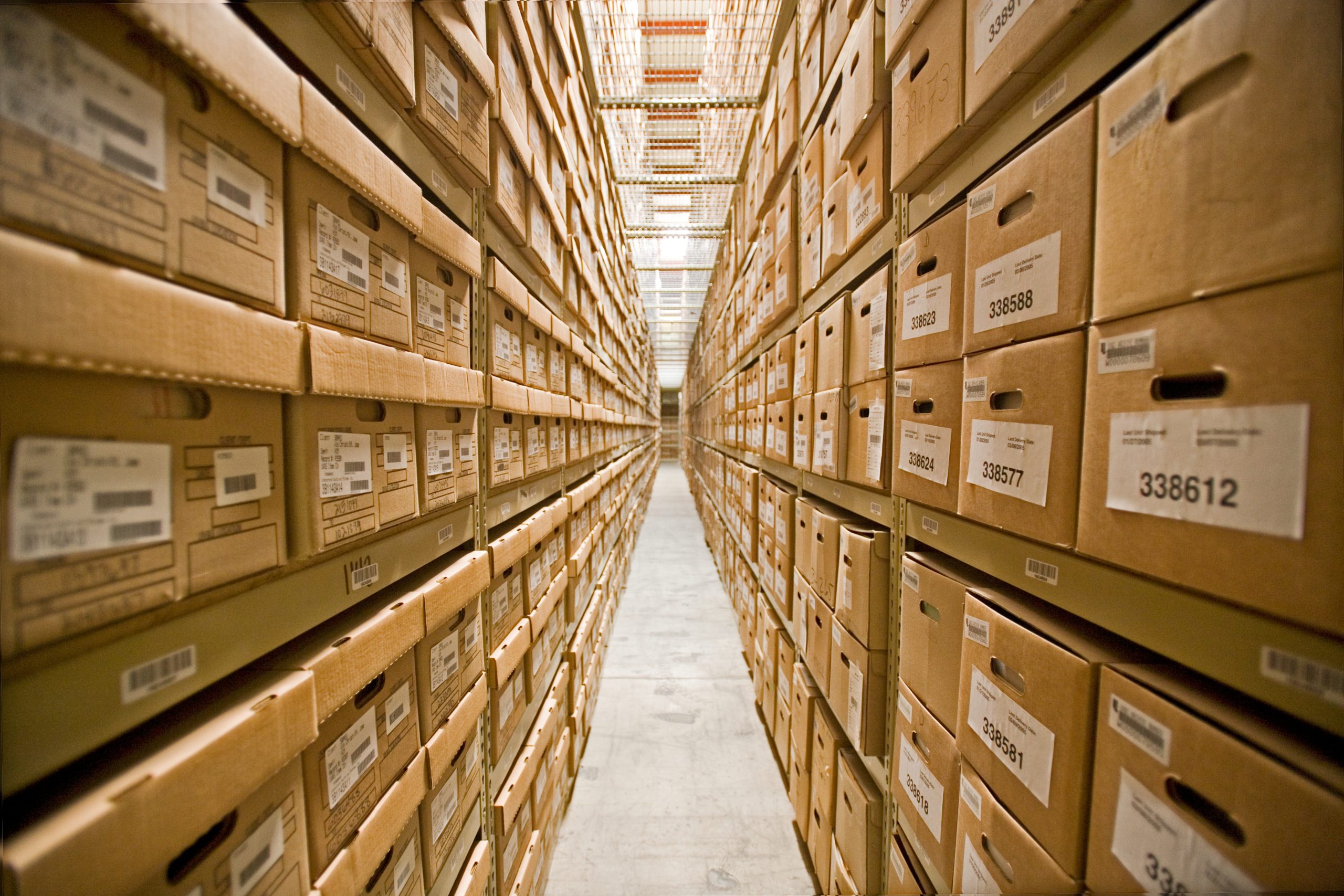 ITEMS STORED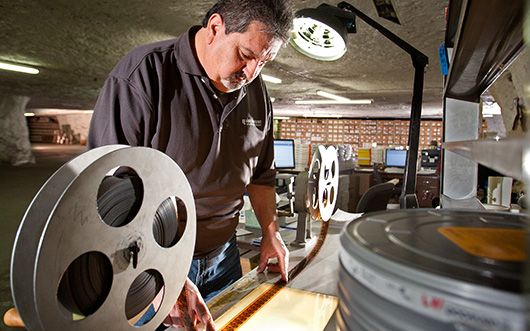 MOVIE FILM STORAGE
Film Elements and Sound Recordings
UV&S is recognized as a leader in secure storage for the motion picture and entertainment industry and we are a proud member of the Association of Moving Image Archivists (AMIA). Our underground and above ground solutions meet the needs of multiple studios around the world. We offer climate controlled vaults, refrigerated storage, inspection and cataloging services, same day retrieval, same day shipping, and refrigerated transportation services.
Decades ago, film and television studios recognized that our uniquely cool, dry atmosphere, the distance from natural disaster and metropolitan exposure, and our location 58 floors below ground, were ideal for long term archiving of movie films. Still true today, our three mine locations in Kansas, Missouri and Kentucky, are safe from anything that challenges asset protection at surface level, including seismic activity, fires and intrusion. We have also added facilities in the UK to meet the needs of the film industry. Using our services has helped eliminate high warehouse lease rates as well as reduce labor and utility costs for our clients.
We specialize in the safe storage of film, sound, and props – above ground, underground and around the world.
Contact us to discuss your needs.
ADVANTAGES
Movie Film Storage
Dramatically lowers storage costs
Same day retrieval and shipping
Extends the life of your assets
Incomparable protection from disaster
Security from theft and fraud
Interested?
Let's discuss your storage needs and how we can help
Above ground, underground, temperature and humidity controlled, records and media, rotations, retrieval, disaster recovery plans and more. Let's talk about what you need.